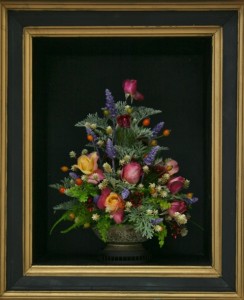 In Bermuda roses bloom continually especially in the months October through May. The purpose of this website is to show you our roses. Our main thrust is Old Garden Roses, especially the Chinas,Teas and our many "Mysteries" some of which have been accorded the ultimate accolade of simply being known as "Bermuda" roses.
The Bermuda Rose Society meets as a group October through May please see our events calender for the next meeting.
We slip and grow Bermuda Roses from our propagation unit located in the Bermuda Government Tulo Valley Nursery in Spanish Point Bermuda. Our members attend the unit on a daily basis to water and care for the roses. We conduct sales of these roses to raise money for our ongoing projects the latest of which is the re-publication of our book Roses in Bermuda.
We also have a  repository rose garden located at the Bermuda National Trust headquarters in Paget Bermuda where our members look after and tend the wonderful roses of Bermuda and beyond.
The Bermuda Rose Society celebrates its 55th year as a botanical organization.  BRS members have always gathered to share knowledge, expertise and resources where mutual interests exist, and to jointly embrace the mission of the protection, preservation and promotion of heritage rose in Bermuda.  It is with the support of the use of the Botanical Gardens, Horticultural Hall and support of Parks staff we are able to continue the good works for generations to come.  Come out and promote the importance of heritage roses.
ROSES GROW ON YOU
BRS MEMBERSHIP APPLICATION FORM 09
BERMUDA ROSE SOCIETY IS CELEBRATING ITS 60TH ANNIVERSARY THIS YEAR, 2014