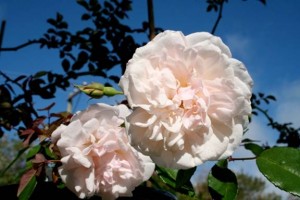 BRS GENERAL MEETING
Friday 6th April 2018
2pm Tea Meeting Venue: "Barngrove" 13 Tee Street, Devonshire
Please bring a folding chair if possible and goodies (a plate for 8).  Please car pool as parking is at a premium.
Directions from South Shore Coming from South Shore go up Tee Street past Berry Hill Road, go right to the top of the hill. On the left & right hand side are rock face take the first right hand turn after the rock face finishes. House name Barngrove is on the road side.
Directions from Middle Rd Turn down Tee Street we are the fourth house on the left House name Barngrove is on the road side. Parking will be at "Jolie Brise" which is directly opposite the entrance to Barngrove on the west side of Tee Street, Katie Fettigan will be parking on the property, John Howells and myself will be assisting on Tee Street
TEA Meeting Program Barngrove April 6th 2018 1.00pm Time for entries and view the gardens. Receiving of your favorite cakes & cookies. Try the Guess the Rose competition 2.00pm-2.30pm.
Judging Flower Arrangement Title A table design – 2:30pm – Open up the refreshment table.
Decorated Hat Competition 3:00pm-4:00pm – Brief meeting. Announce winners of the arrangements and award prizes – Fancy Hat parade/ judging and award prizes. 
NO RAIN DATE BAD WEATHER WILL CANCEL.