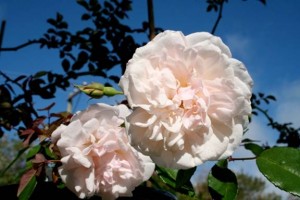 THE BERMUDA ROSE SOCIETY
MONTHLY MEETING
Friday 7th February 2020
Horticultural Hall, Botanical Gardens
BENCH COMPETITIONS
CUT ROSES: UNLIMITED ENTRY.
FLORAL ART TITLES
Class A & B – 'Tango'
Class C' – 'Jive'
Class D – Shadow Box
Class E – Novice – A design in a tea cup.
PROGRAMME – PETER CARPENTER 
PLEASE NOTE THAT THE MEETING WILL START WITH PETER'S PRESENTATION, ALL OTHER BUSINESS TO FOLLOW
WE ALWAYS WELCOME PETER TO THE PODIUM TO SHARE WITH US HIS KNOWLEDGE AND EXPERIENCE OF SHOWING A ROSE FOR COMPETITION. PETER IS A MUSICIAN, A PHOTOGRAPHER, AN ARDENT ROSE GROWER AND HE CHAIRED THE JUDGES COMMITTEE WHO COMPILED THE BRS BOOKLET OF RULES FOR JUDGING ROSES AND GUIDELINES FOR EXHIBITING A ROSE (POSTED ON THE WWW.ROSESINBERMUDA.COM WEBSITE UNDER HEADING "RULES").
For all months except the AGM in May rose arrangements size restrictions are as follows:-
 Class A – 24" wide x 24" deep, NO height limit
Class B – 15" wide x 15" deep x 15" high.
Class C – 9" wide x 9" deep x 9" high, design must be more than 4" high, wide and deep – this does not apply to the diagonal dimension.
Class D – Shadow Box – The aim is to create a 'Painting' within a frame, – no titles are given. The plant material may extend forward out of the box to create a 3D effect but must NOT touch the Interior or Frame of the box.
There are different size boxes available on first come-first serve basis or reserve a box on the day before or contacting Clare Russell, Diana Hindess or Felicity Holmes.
Shadow box sizes are: – 10"x13", 18"x 22", 10 1/2"x 13", 10"x 7", 11"x 15",
11" x 23", 15" x 19".
Class E – Novice – 15" wide x 15" deep, NO height limit
Class A, B, and C designs should be in scale within the space allotted.
HOSPITALITY – CAN YOU CONTRIBUTE TO OUR REFRESHMENT TABLE? SMALL SANDWICHES, FRUIT, CHEESE, BISCUITS, BAKED GOODS, ANYTHING YOU ENJOY THAT WE MIGHT ALSO. THANK YOU SO MUCH TO THOSE OF YOU WHO JUST ABOUT ALWAYS BRING SOMETHING (EG FELICITY AND MINGO)
RECEIVING OF ROSES and ARRANGEMENTS FOR COMPETITION 7.30 – 9.00AM
STEWARDING AND PREPARING THE BENCH 7.30 – 9.30AM
JUDGING (JUDGES, JUDGES STEWARDS, RIBBONER, RECORDER) 9.30-10.45AM
REFRESHMENTS 10-11AM
MEETING 11AM