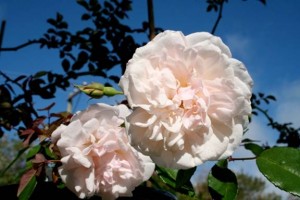 THE BERMUDA ROSE SOCIETY
MONTHLY MEETING
Friday 3rd January 2020
Horticultural Hall, Botanical Gardens
BENCH – It's a 20 entry only. So bring your best. BLUE RIBBON DAY!
Floral Art Titles (See attached schedule for rules, guidelines, size restrictions etc)
Class A & B – 'Winter Wonderland'
Class C' – 'Morning Frost'
Class D – Shadow Box
Class E – Novice – A design using fresh and dried plant material
PROGRAMME:
Spencer Field, Beekeeper, will present 'Passion Fields', a Bermuda community beekeeping enterprise.
2 JANUARY:
SETTING UP: 9.00 TO @ 10.00AM. YOU FILL BOTTLES, PUT OUT CHAIRS ETC.
3 JANUARY:
RECEIVING STEWARD: 7.45 – 9.15AM. YOU HELP EXHIBITORS WITH THE VARIOUS TASKS IN PREPARING THEIR ENTRIES FOR SHOW.
STEWARD:
7.45 – 9.15AM. YOU HELP PLACE THE EXHIBITS ON THE BENCH
9.15 – 9.30 AM. YOU HELP PREPARE THE BENCH FOR JUDGING
9.30 – 10.45AM. YOU ASSIST THE JUDGES GENERALLY
RIBBONER: YOU PLACE THE RIBBONS BY THE WINNING EXHIBITS
HOUSEKEEPING
Please bring your own mug for tea/coffee.
Please bring any unwanted plant pots for our propagation programme
Please consider helping to "put the Hall to bed" at the end of the meeting.
STOP PRESS
BRS LUNCH IS NOW SCHEDULED FOR FRIDAY 6 MARCH AS HORT HALL IS NOT AVAILABLE FOR A MEETING. LOOKING FOR SUGGESTIONS AS TO WHERE YOU WOULD YOU LIKE TO GO AND ROSE GARDENS WE COULD VISIT.