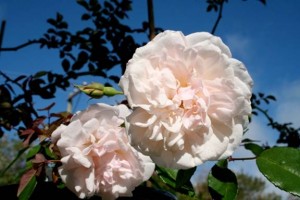 THE BERMUDA ROSE SOCIETY
MONTHLY MEETING
Friday 6th December 2019
Horticultural Hall, Botanical Gardens
Unlimited Bench
Sip and Sketch. Relaxed guided session on sketching a rose. TBC
Floral Art Titles:
Class A & B – 'Tis the Season'
Class C – 'Santa's Elves'
Class D – Shadow Box
Class E – Novice – A design to include a candle
GENERAL MEETING 6 DECEMBER 2019
RECEIVING OF ROSES FOR EXHIBITION 7.30 – 9.00AM
STEWARDING AND PREPARING THE BENCH 7.30 – 9.30AM
JUDGING (JUDGES, JUDGES STEWARDS, RIBBONER, RECORDER) 9.30-10.45AM
REFRESHMENTS 10-11AM
MEETING 11AM
HOUSEKEEPING – IE HELP NEEDED
SET UP
5 DECEMBER – BOTTLES ONLY (CHAIRS SET UP NEXT MORNING) 8.30-9.30AM
6 DECEMBER – DUE TO THE ORCHID SOCIETY'S DINNER THE NIGHT BEFORE, WE CAN ONLY SET UP THE CHAIRS EARLY MORNING OF THE MEETING.
BREAK DOWN
6 DECEMBER – PLEASE STAY AND HELP STACK CHAIRS AND TAKE PARAPHERNALIA BACK TO MONTROSE MEWS. EACH MONTH A SMALL FEW STAY FOR ALMOST AN EXTRA HOUR….CAN WE REDUCE THAT TIME BY SHARING THE LOAD?
REFRESHMENTS AND BEVERAGES
6 DECEMBER – HEY, IT'S CHRISTMAS. PLEASE BAKE, MAKE SANDWICHES (MINGO MAKES THE BEST, BUT WE WANT TO TASTE YOURS TOO), BRING CHEESE, CRACKERS, AND GRAPES AND SO ON. SOMEONE HAS TO CHALLENGE ELIZABETH WINGATE'S WINNING OFFERING EACH YEAR – HER GALETTE DE JALOUSIE IS TO DIE FOR. ANYONE GOT ANYTHING COMPARABLE. LET'S SEE/TASTE.
PLEASE BRING SOME "SIPPING" BEVERAGES SUCH AS:
WINE
SPARKLING CIDER OR SIMILAR (NO ALCOHOL)
HOT MULLED BEVERAGE