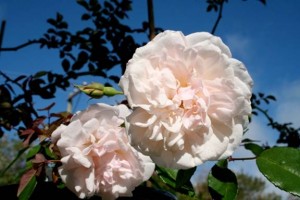 BRS GENERAL MEETING
Friday 5th January 2018
Horticultural Hall
Bench & Hospitality
7-30 a.m. Hall open – 11 a.m. Meeting
Arrangements titles:
Class A & B – 'Cool and Crisp' – a modern design i.e. simple, sleek and clean cut, not the typical tradi6onal shapes such as triangle, round etc.,
Class C – 'Tranquility', Class D – Shadow Box
Programme:
Interactive hands-on Judges' demonstration: 1. Judging – how do the judges apply the rules? Eg. Why did this get a second, and not a first? 2. Exhibiting – selecting and grooming of exhibits. Eg. say you had a plethora of one particular rose…how might you enter a single stem entry, a bloom progression and a bouquet all from the same variety?
Thursday Jan 4th 2018 – SET UP Horticultural Hall for the 5th Jan meeting 8-30 – 10 AM.